FIA NEWS
July 2023 Newsletter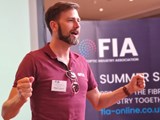 'Inspirational' and 'mindblowing'
SUMMER SEMINAR 2023
'Inspirational' and 'mind-blowing' were just two of the adjectives used to describe the Summer Seminar 2023 after two days of presentations, networking and discussions about industry issues.
Last month's event was a resounding success and we can't wait for Summer Seminar 2024.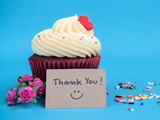 A special thanks and farewell message
FIA TEAM MEMBERS ARE RETIRING
After 25 and 29 years respectively, both Jane Morrison, FIA secretary, and Margaret MacFarlane, accounts,  are retiring in August. We've been planning for their departure for some time to ensure a smooth transition, and, our new administrators Charlotte Cartledge or Juliet Baldwin will be in touch soon.
So, let's wish Jane & Margaret a wonderful retirement! Thank you both for everything you've done for the FIA.
New members
WELCOME TO THE COMMUNITY
We've got four new corporate members, who you can find in the members directory .Give a hearty FIA welcome to Blow & Go Fibre, APT Global Solutions Ltd, Panda Networks Ltd and Gigabit Utility Supplies Ltd.
Date for your diary
FIA AGM
The next FIA AGM will take place on Tuesday, December 5, 2023. The venue will be confirmed soon. Don't forget, if you're a corporate member, you can get involved and vote on any issues you're interested in. 
Technical requests
LOOKING FOR TECH INFO?