New Accredited Installer: Total Network Solutions
FIA LATEST NEWS
We are delighted to announce that Total Network Solutions Europe Ltd. have recently been awarded the FIA Accredited Installer status. Below, managing director Paul Forster tells us about the company and the services it offers. 
Paul founded the company in 2008 with the aim of providing quality installations services to the communications industry, which has also become a renowned UK training centre, approved by the FIA. 
Visit the Accredited Installer Scheme page to find out about the benefits of becoming a recognised fibre installer of quality and how to apply.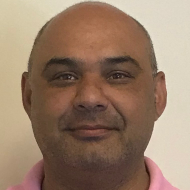 Managing Director of Total Network Solutions Europe Ltd, Paul Forster, who is member of the FIA council and FTTx expert.
Since its inception the company has grown in size and the also its work capacity, since 2009 has achieved industry recognition achieving ISO 9001, 14001 and 45001 management system, since 2009 the company has been an approved City and Guilds approved training centre for communications cabling, where we have trained organisations and individuals worldwide.
Over the years our focus on installation works across the United Kingdom, Europe, Middle East and Africa for fibre deployments, and data communications cabling. Having invested heavily in our workforce we believe in doing it right first time.
TNS have become a full turnkey provider for many organisations from planning and designing fibre networks, through to installation and commissioning of the networks.
Since 2013 we have worked for some of the major operators in the UK, as a tier two contractor and since 2018 we took a huge step forward and became a tier one contractor and has seen us work on major projects across the UK for full turnkey fibre installations, these include the surveying of public highways, excavation and reinstatement of public highways, fibre to the home deployments.
The consist of installation of duct, sub duct, chamber construction, streetside cabinet installation, fibre optic jointing, optical testing of the network, completion of commissioning and hand over to the end client.
We have completed large FTTx builds, data centre builds, backhaul networks, emergency response. TNS over the years has built strong client relationships, who in turn use us continuously and they turn to us for our expertise. TNS continue to grow and prosper with the same values we started the company we have been a corporate member of the FIA for about 5 years as a recognised training centre and recently decided to add approved installer scheme (FIA AIS) to our portfolio.
More information about the services we offer at Total Network Solutions (Europe) can be found on our installation website www.tnscomms.co.uk