"We give to the industry the best...for both the present and the future"
BY FIA COUNCIL MEMBER CHRIS ATKIN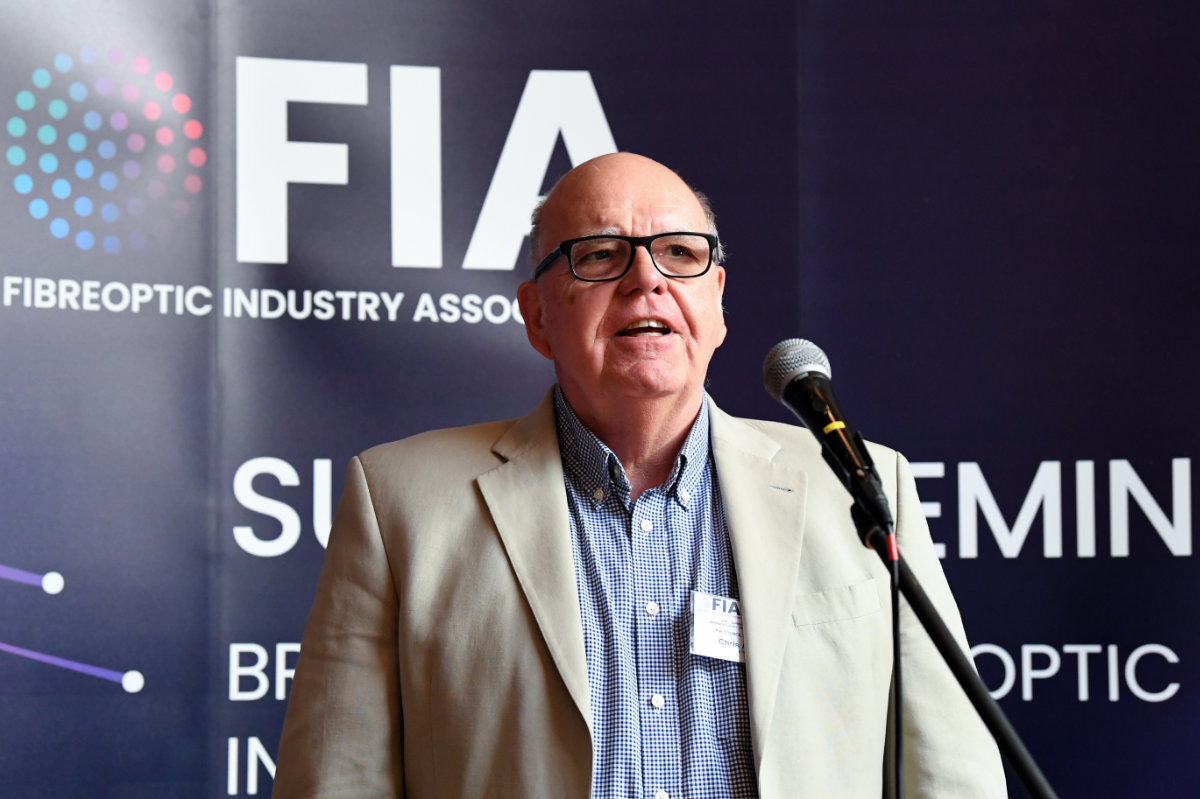 FIA council member and managing director of Total Comms Training Chris Atkin
Within the last 50 years, we have seen an unimaginable transformation in the range of telecommunications services, on offer to both the home and businesses alike.
Alongside this ever-changing technical landscape, it has been long recognised that a robust set of qualifications was needed and in fact, City and Guilds, the world's premier awarding body, established the very first set of fibre optic installation qualifications known as City and Guilds 3466, over 25 years ago.
As we enter the next quarter of the 21 st century, City and Guilds undertook what was an incredibly ambitious assignment and that was: to undertake, what was seen by some, as a monumental task – the mission: no less than to rewrite an existing set of level 2 qualifications; this involved a complete evaluation to bring the units right up to date and create new questions.
But that's not all, the industry wanted, in fact demanded more….what was really on the wish list was a brand new set of level 3 units, embodying and reflecting new technologies, new testing techniques.
So, for example, there are units offered for air blown fibre, cellular and Wifi. The new suite of qualifications are given a number, which is 3668 …. The qualification, the number is now changing the face of the industry.

Crucially, the new qualifications also embrace difficult but very necessary topics; the design of a network; whether it's in a building or in the built environment, all networks need designing; they need to be planned and of course, these comple networks need to be project managed; and the subject of testing and verifying naturally, is given a prominent set of units.

David Wackett, sector manager at City and Guilds comments, "City & Guilds are very pleased that the new 3668 Communications Cabling qualifications are now available and have recognition for the relevant ECS Network Installer cards.
"These qualifications have been developed in partnership with industry experts and our delivery partners, to support skills development in a fast-growing sector, that is vital to the growth of the UK economy now and into the future".
For the record, ECS recognises City and Guilds 3668 in regard to either the City and Guilds 3668 level 2 and the City and Guilds 3668 level 3.
After many months of widespread consultations, which spanned over 2 years, we now have the complete suite of level 2 and level 3 qualifications; all of the qualifications achieve something very unique and without parallel; full endorsement from all major stakeholders as well as an acknowledgement that the industry now has a set of regulated qualifications that is not only fit for purpose, and in rude health but it actually provides a true experiential training pathway.
Can I also pay tribute to John Colton and many others who have been instrumental in getting these qualifications launched plus, I also want to pay tribute to all the colleagues, both in the FIA and all those other unsung individuals who contributed so much effort into developing the qualifications.
I also pay an especially heartfelt "thankyou" to City and Guilds for persevering with the project.
So, there we have it. We give to the industry the best high quality suite of qualifications and with constant reviewing and updating, these are truly the gold standard in both training and qualifications - for both the present and the future.