WE'RE INVITING YOU TO HELP US BUILD A BETTER INDUSTRY FOR ALL AS WE CALL FOR CHANGE IN THE FTTx SECTOR. JOIN THE CONVERSATION AND TAKE PART IN THE BIG INSTALL REVIEW.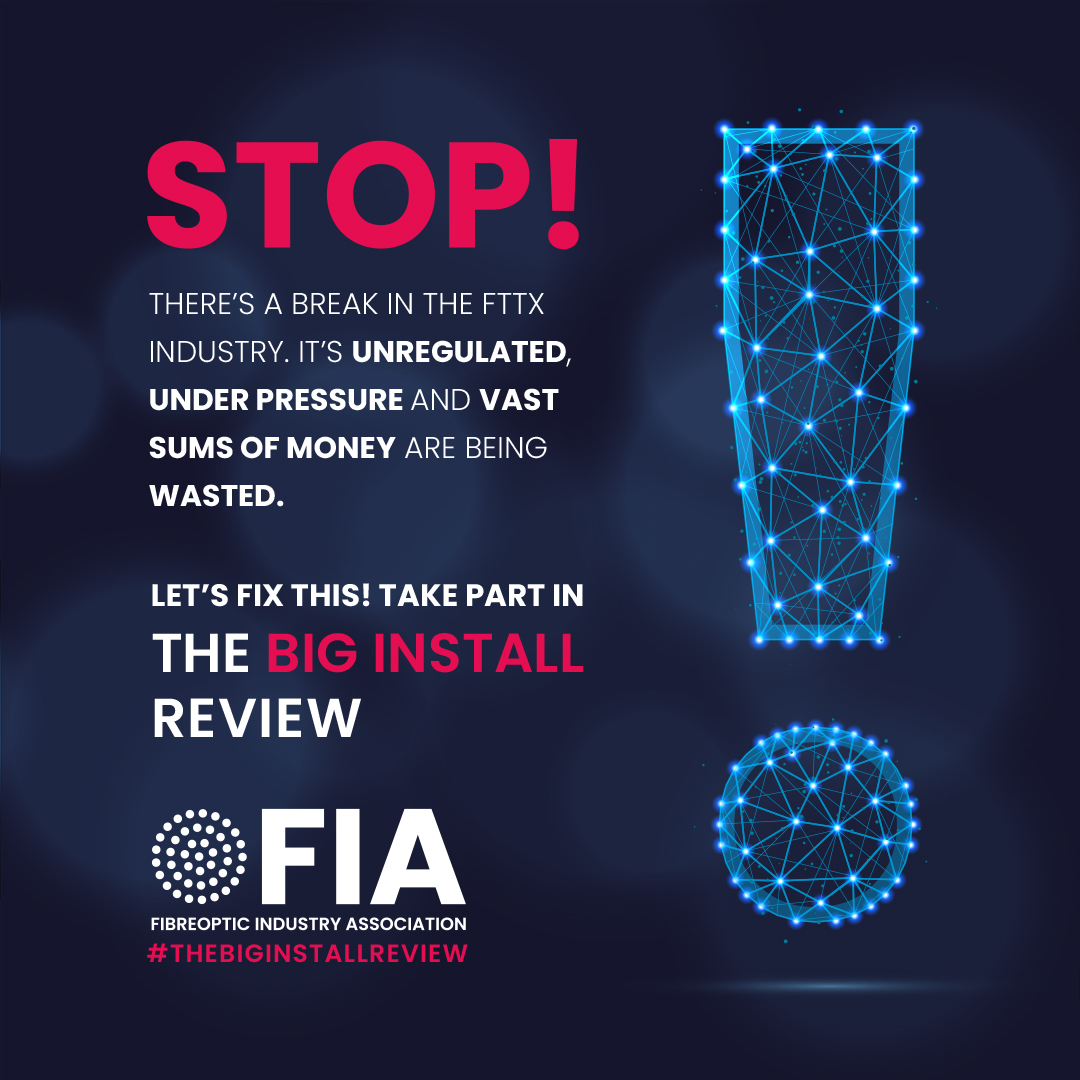 A post apocol-optic landscape
The fibre optic industry faces a colossal clean-up operation after the Government drive to connect the UK triggered a gold-rush.
In this new industry landscape, colleagues are reporting sub-standard installations, little standards compliance and a near-depleted talent pool unable to help rectify the problem.
We need a solution!
Actually, this issue requires more than one solution as well as a unified approach. Today, we're inviting YOU to join us in building a better industry for all, as we call for:
Standards regulation & enforcement
Compulsory qualifications & verification
Clear & up-to-date training pathways
We need your help to create a realistic plan. Please support us, join the conversation & take part in the consultation.
We want to create an accurate picture of the nation's big fibre installation from an industry perspective.
That's why we've created this confidential survey for everybody who has worked on the big install at any level. The results will help us form an assessment of working conditions, structural pressures, training provision, and the awareness of standards.
We want to hear from you. This is your chance to help shape the industry.
#THEBIGINSTALLREVIEW
JOIN THE CONVERSATION
Please encourage your colleagues to take the survey too and help raise awareness of our mission by engaging with us on LinkedIn